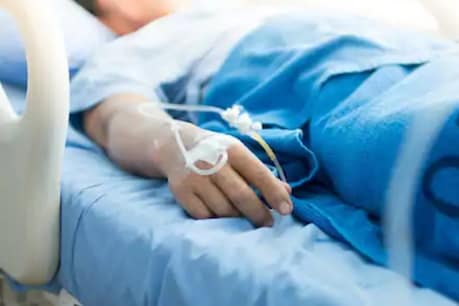 symbolic photo
Restrictions on corona treatment news- Although the government has decided on a package to provide relief from treatment to corona patients, patients with mediclaim suffer from it, while the management of private hospitals is also worried.
New Delhi. In handling the corona virus, the management of private hospitals is getting more and more confused due to the government's 'capping' application, which is to decide on a complete package. At the same time, the patient also suffers. The private hospital said that due to 'capping', there was a dispute situation with Timardar. To protect against this condition, drugs should be kept out of 'restrictions'.
The government has set a corona treatment package until an investigation. It is feared that there will be action from the local government for charging more than the package. State governments have set different rates for their respective states. In this case, the rates for General Hospitals and the National Accreditation Board (NABH) are also different. This includes isolation beds, ICU beds with ventilators, ICU beds with ventilators and RTPR testing for coronavirus. This private hospital must be treated at a rate set by the government.
The patient is harmed in this way
Private hospitals cannot charge more than the rates set by the government. Therefore, there is a separate bill for the cost of drugs. The patient clerk was angry and denied paying more than the package. In such a situation, maximum damage is done to the person making the mediclaim. Mediclaim company does not approve more than packages and patients have to pay additional bills spent in treatment. The hospital got annoyed like this
The hospital management said that the government had established equal treatment for all patients. The cost of bed, room, and treatment may be the same for all patients by category, but it is not necessary to give the same drug for all. The MD of a large hospital said that five patients were admitted to the ICU, some of whom were more serious, some less, some would be given high doses and some would be given low doses. Therefore there is a price difference. This causes problems.
this could be the solution
Experts say that drugs should be separated from restrictions. Drug prices must be controlled. Drug controllers can do this. Drug tariffs should be determined by category. With the decrease in the price of medicines, bills from those who seek treatment from Mediclaim can also be made in the package.
.