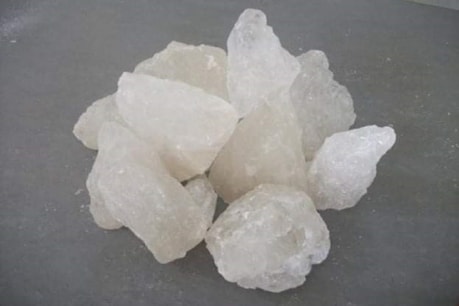 The consumption of alum can also be dangerous without a doctor's advice.
Fact Check: In a video it is claimed that people who are infected with corona can be healthy if done with alum water. However, PIB called this claim completely false.
A video that has become increasingly viral on social media recently claims that Corona infection can be avoided by consuming alum water. When this video went viral, there were many people who believed this claim to be true and used this trick to protect against coronavirus at home. In the video it is claimed that infected people can also be healthy if they are washed with alum water. but when
Pib
When he investigated it, he found that these claims were false. PIB has its own tweeter
Fact check
In Fact Check, it is clearly stated that this claim about alum is untrue. PIB also said that if people are infected with Corona, they must consult a doctor for proper treatment.
Also Read: Toxic Positivity: Are You Not a Victim of Toxic Positivity? Know what the symptoms are
In a video it is claimed that water consumption is alum # Covid19 It can be avoided and people who are infected can also be healthy.#PIBFactCheck: This claim #fake I s. # Corona virus If infected, be sure to consult a trusted doctor for proper treatment. pic.twitter.com/VMnpgMO7cT

– PIB Fact Check (@PIBFactCheck) 6 May 2021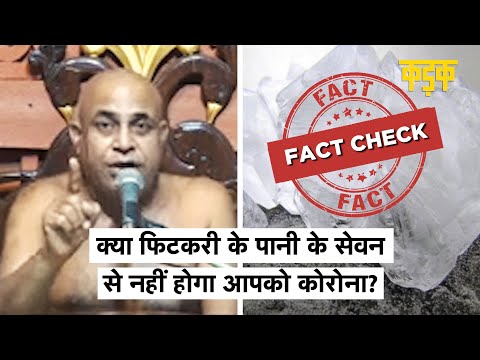 What's on the video In this video, a baba tries to tell his audience in discourse that in order to save families from contagion, they keep alum available in the market at home. Next they told me that before eating, take water in a glass and turn the alum in it 7 to 8 times and make a blanket with this water. Baba said that every brush, paste, etc. The world has failed in front of him. In the video, they said that if the alum water has entered properly in the throat, teeth, mouth and others, the corona virus will not infect you. What is the truth
PIB has stated in its Fact Check that there is no scientific evidence that can prevent the corona virus from using alum water or make people healthy who are infected. Therefore, the public should consult a doctor to avoid infection. Also read: Mental stress in children is increasing amidst the Korana outbreak, keep them in mind through these tips Alum can also be dangerous Pharmacy.in According to him, excessive intake of alum can cause shortness of breath, pain in the face, prickles and small blisters on the skin, tightness and a burning sensation in the chest and throat. In such situations, a doctor's advice is very important before consumption.
.