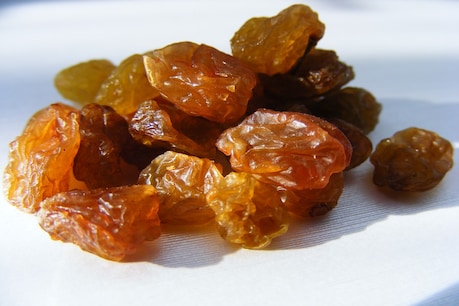 Eating dry grapes strengthen bones – Image / Pixabay
To Increase Immunity in Corona period Eat Munakka- Raisins that look like raisins are more beneficial than raisins. This large, red wine is prepared drying and is rich in nutrients.
To Increase Immunity in the Corona period Eat Munakka- To increase immunity during this corona period, you can also eat dried grapes. Along with strengthening your immunity, it also benefits health in many other ways (Beneficial in many other ways). Raisins that look like raisins are a little different from raisins. This red and large wine is dried and processed. When it comes to nutrition, 30 grams of dry grapes have 1.14 grams of protein, 0.1 grams of fat, 21 grams of carbohydrates, 2 grams of fiber, 15% copper and 5% iron, and 79 calories. Tell us how dry grapefruit can benefit your health. Increase immunity and energy Increased immunity and energy by consuming raisins every day. By soaking it in milk, consuming it provides more health benefits. With this, the body gains energy and work time is lost. Also read: Useful skin and hair, Hajma will also take care of the health of the melon seeds Strengthens bones and teeth
Taking dry grapes gives strength to bones and teeth. A large amount of calcium is found in dry grapes, which helps strengthen bones and teeth. Apart from that, a nutrient called boron is also found in it, which helps transport it to the bones by absorbing calcium. Increase eye light Eating dried grapes every day makes eyes sparkle. In addition, the risk of cataracts is also reduced with its use. Vitamin A and beta carotene are also found in it, which helps maintain eye health. Increase blood in the body Eating eight to ten dry grapes every day eliminates blood loss in the body. A lot of iron is found in it, which helps relieve anemia and improve blood. Also, the copper present in it helps in the manufacture of red blood cells. Also read: Learn what fermented foods are and their health benefits Relieves constipation Taking dry grapes relieves constipation and relieves problems like gas, indigestion. The fiber present in it helps the digestive system function properly. (Disclaimer: The information and information provided in this article is based on general belief. Onesumore does not confirm this. Please contact the relevant experts before applying.)
.